Structural Building Panel Compression and Strength
We are proud to offer the Gorilla Composites Structural Composite Building Panel. These panels offer the highest strength to weight ratio available in building materials. These panels, since their conception in the late 1940's, have consistently proven outstanding performance.
Below is an example of the continuous quality assurance testing done on each shipment.
Also included below is a real-world example showing the rear axle of a 5-ton delivery truck being supported by a 6" x 6" piece of Gorilla Composites panel.
A Gorilla Composites technician placing a GCI panel in the compression tester.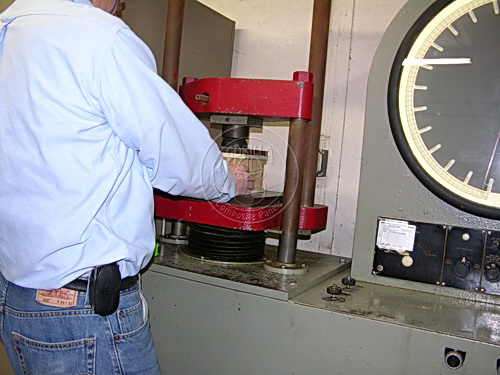 Technician confirming position and size.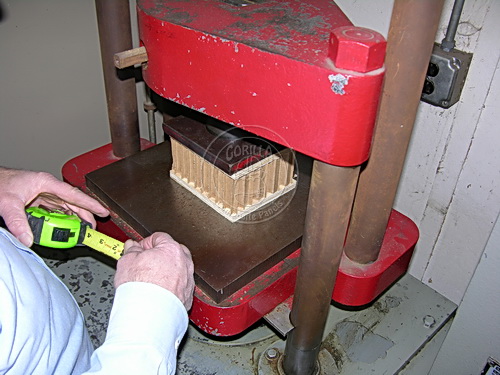 This shows the actual compression of the sample.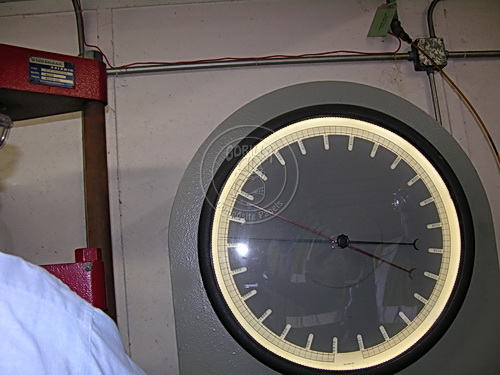 This shows a closer view of the same compression sample. The numbers are pounds per square inch.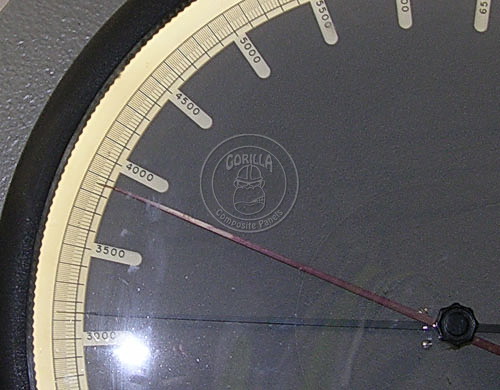 This shows a view of other samples stamped with the Gorilla Composites logo..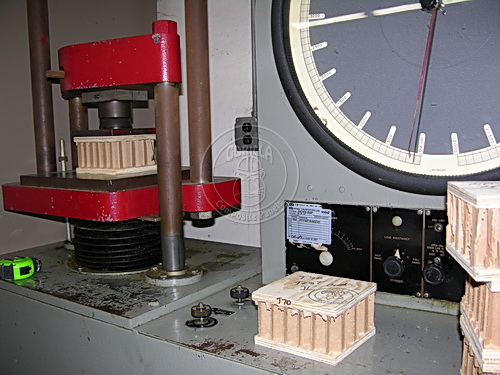 Truck vs. 6" x 6" x 4" Gorilla Composites Structural Panel Sample
In this photo you see a tandem wheel 10,000 pound truck being held up by our 335-gram (3/4 lb) sample.
Notice the side wall of the truck tire. This indicates the weight distribution being applied to the sample.
We are not suggesting you use our panels to hold up your truck
in order to perform maintenance but you most certainly could!
Because of our panel's excellent strength-to-weight ratio, the need for heavy equipment is all but eliminated.
For example, roof panels can be easily slid into place while standing on the preceding panel.
This outstanding benefit makes roofing a house fast and safe.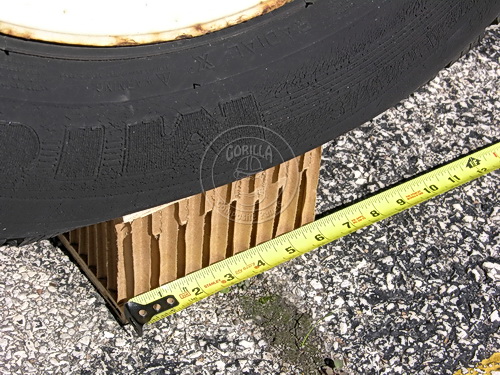 These are practical examples to show real-world comparisons to Gorilla's test results.
Want to learn more? Contact us at sales@gorillacomposites.com