The Gorilla Composites Team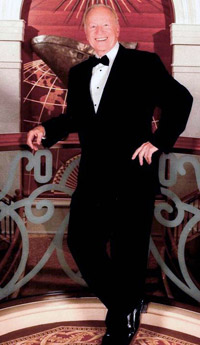 John P. LejaFounder
My career started as a chemical engineer. In 1952 I started in a laboratory at Clark Oil doing chemical reactions and adapting them to volume production. From there I started designing equipment for volume plastic resin manufacturing and rewrote formulas to fit volume manufacturing.

In the late 50's I started designing plastics and resins for new specialty applications, such as, wafer board binding, plywood laminating, laminated electrical boards and decorative laminates (Formica type).

My experience moved me up to aerospace applications, carbon fiber, molding resins, high strength and light weight fire retardant materials for high performance specialty applications and non-wood resin molded materials for construction applications.

I started the chemicals and plastic resins business in the early 1960's for Clark Oil and chemicals. There I helped design the equipment and layout for the manufacturing plant and took over for national sales. I grew Clark Oils Chemical to the largest and most responsive specialty volume resin company globally.

When I left Clark Oil and Chemical in 1986 I had risen to General Manager of the Chemical and Plastic Resins Division.

I started Gelko Adhesives and Aerospace in 1984 with my son Greg, to develop other products such as adhesives and coatings to be used in the performance honeycomb and laminating industry.

In 1990 we acquired Hexagon's Structural Honeycomb building program and started to lay the ground work for a higher performance core and laminating adhesive.

In parallel I went to work for Union Carbide's Bakelite Division starting out as a salesman. I quickly moved up to Technical Manager, then to U.S. Vice President and General Manager. I became responsible for three manufacturing plants in the US. During that period of time, I was responsible for sales, customer service, manufacturing, product development, purchasing and profit/loss for all three plants. Under my management the three plants I was responsible for were the most profitable Divisions of the Bakelite Group.

In 1997 I left Bakelite Group to rejoin Gorilla, a company I started in 1995 to make adhesives, then coatings and continue to develop structural composites.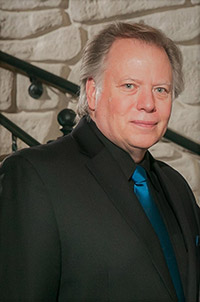 Greg LejaCEO / CTO
Greg has a long and successful career creating unique approaches to design and manufacturing of high performance structural composites. He co-founded Gelko Adhesives & Aerospace in 1984, specializing in manufacturing adhesives and resin systems for the composite and  honeycomb industries coupled with Aerospace applications.

Greg designed manufacturing plants as well as co-developed formulas for, special PVA's, polyurethanes, epoxys, polyester resins and performance resin systems. Industries and applications that used his technology included, paper honeycomb, impregnated structural honeycomb, Nomex Honeycomb, Fiber glass laminates for commercial aircraft cargo liners.

In 1990, after working with Hexacomb since 1984 on their Structural Honeycomb program, he acquired the structural honeycomb program from Hexacomb Corp. Greg continued to develop and improve the honeycomb core, expander / curing system, panel laminating process, and adhesives. He continues to explore new designs and leading edge innovations in the curing processes, panel assembly and field assembly that keep Gorilla Composites at the forefront of structural composite panel technology.

Greg works closely with new, innovative products and applications in order to support the global need for sustainable housing.

Direct 708-785-2898
Fax 708-361-6115
greg@gorillacomposites.com
Sue LangeVice President
I started 1984 as a Senior Telex Operator for The Chicago Tokyo Bank; I was responsible for dispatching and receiving all International and Domestic Fed transfers and telegrams/cables over the Tohnet line. I was responsible for issuing and sending out international transfers through the Federal Reserve System. In 1988 I was promoted within the bank to the Letter of Credit division.  Some of my responsibilities included issuing and transferring Letters of Credit via Sidereal Micronet 4D4 Machine for our customers, and maintaining the general ledger accounts.

1990 I accepted a position as Accounts Payable Supervisor for Louis A. Weiss Memorial Hospital. As the supervisor I was responsible for creating and preparing quality assurance reports, processing confidential internal and external invoices and issuing the weekly vendor checks. I quickly moved up within the hospital and was promoted to Manager of Accounts Payable & Payroll Department.

In 1994 I accepted a position at Elmhurst Memorial Hospital as Accounts Payable Manager. During my employment at the hospital I was involved in the planning and implementation of the new Accounts Payable / Purchasing integration and matching system using D & B software. Proactively trained new supervisors/managers on A/P procedures and reviewed new policies with hospital personnel. Completed monthly employee performance reviews for staff. Interfaced with department heads and vendors to resolve problems/flow of information. Scheduled and approved weekly payments and special month & year-end projects.

1996 I accepted a position as Manager for New Lenox State Bank.  During my employment at this local bank I was responsible for all aspects of day to day bank operations.

In 1999 I joined Gorilla as Office Manager. I was responsible for processing internal and external invoices, weekly deposits and checks, prepare purchase requisitions, initiating all buying of supplies for the company, accept deliveries, and preparing paperwork bills of lading and other documents.

I was promoted to Vice President in 2008, this position also included plant and personal management and production scheduling, conducting audits and variance analyses for quality assurance programs (SPC), creating new customer completion forms and documentation, ensuring that the customers are notified, helping with marketing strategies for finding new customers, managing sales reps and expense accounts, processing wire transfers, reconciling bank balances, and recording general ledger entries.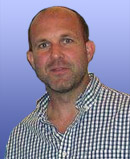 Brian CookeGlobal Project Manager
Brian has an extensive management background with 14 years of progressive growth in both foreign and domestic markets. Combined with years of hands on residential home building and commercial construction experience, Brian's background provides an extensive experience base that includes sales, customer service, human resources, operations, strategic growth, training, developing team leaders, team building, marketing, construction management, safety management and a host of other skills.

Brian's management skills run from start up to vice president of operations. He also brings years of international experience in manufacturing of structural composite panels for housing. He has had direct experience in structural composite house assembly, contract negotiating, general contracting and project management. Brian has demonstrated outstanding skills in diverse and challenging markets while delivering exceptional results both ethically and appropriately.

He has a strong back ground in managing startup businesses and a not-for-profit organization with desires to impact social needs particularly related to housing and construction, creating jobs and teaching new technologies.

CONTACT

Phone 860-888-3419
Fax 708-361-6115
bcooke@gorillacomposites.com